The Shrimp Dock
---
View Locations Below • Knoxville TN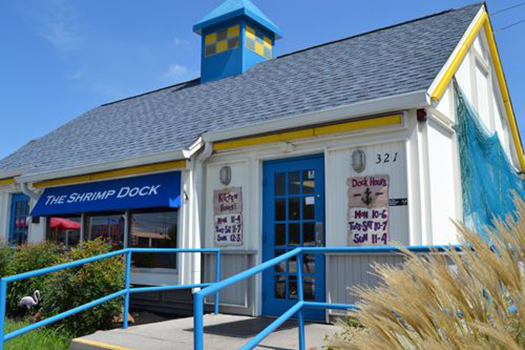 Captain Paul Willis started the Shrimp Dock in Knoxville, TN back in 1993. He had grown up shrimping in the bayous of Louisiana and subsequently developed a seafood business in the Colorado market. A chance trip to the Smokies sold him on the East Tennessee area and soon he was driving up here weekly from his home base of New Orleans to sell shrimp on Alcoa Highway.

The back of a truck on the weekends evolved to a storefront and eventually to the current location in Bearden. One thing led to another and the Shrimp Dock concept was opened in Farragut by Phil Dangel in the spring of 2008. In August 2009, the Farragut owner bought the original Bearden store from Captain Paul. Then in the spring of 2012, The Shrimp Dock returned to the Alcoa/ Maryville market with their newest store located near downtown Maryville.

Captain Paul is now back doing what he loves best, running his shrimp and fishing boats out of Louisiana and spending weekend time at his mountain home in East TN. And the Shrimp Dock is still getting the freshest fish and shellfish straight from Captain Paul and several other great suppliers daily.

Cuisine: Seafood
Serve: Lunch
Hours: Monday-Saturday 11:00 AM - 4PM; Sunday 11:30 AM - 3PM
Location: Bearden, Farragut, Alcoa
Features:
Friday Fish Fry
Seafood Market
Wheelchair Access