Perkin's Family Restaurant
---
View Locations Below • Knoxville TN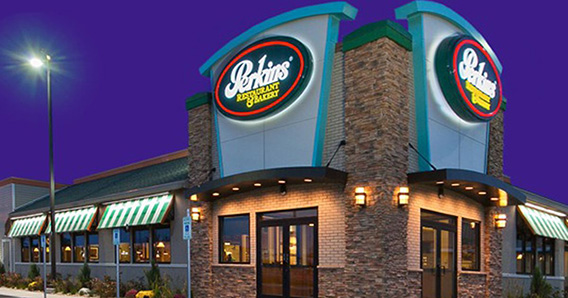 Perkin's is a family restaurant serving traditional favorites and specialty desserts.

The restaurant offers a very casual environment.

www.perkinsrestaurants.com

The menu of Perkins today offers consumers a comprehensive breakfast, lunch and dinner selection ranging from the traditional to the innovative. In addition, Perkins has created a competitive point of difference in the marketplace, as well as an added bonus for its guests, through the introduction of in-house bake shoppes where customers can either order or take out a wide array of delectable, freshly baked muffins, pies and cookies.


Cuisine: American
Serve: Breakfast, Lunch, Dinner
Hours: 24/7
Location: View Locations Below
Features:
Specials
Bakery
Kids Menu
Gift Cards
Wheelchair Access