Peerless Restaurant
---
320 North Peters Rd • Knoxville TN 37923 • (865) 691-4699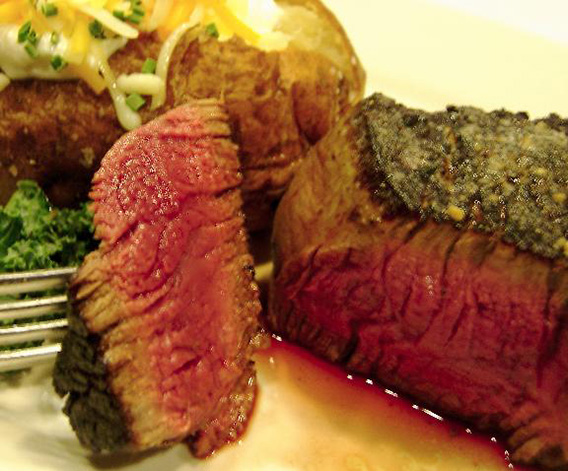 Peerless restaurant is Big on Seafood and Famous at Steak.
The Peerless is an established award winning restaurant which is renowned for its signature Grecian Salads, in house butchered aged Angus Steaks, along with a full line of Fresh Seafood delivered from the coast daily. Peerless also features a wide selection of small plates and lite fare items for today's trends.

Peerless is the oldest independent family owned steakhouse in Tennessee. Peerless offers a relaxed, casual dining experience with a fine dining atmosphere. We are known for our Signature Grecian salads, in-house butcher cut steaks, fresh from the coast seafood and lite-fare items.
Cuisine: Steak and Seafood
Serve: Lunch, Dinner
Hours: Monday - Thursday, 4PM - 10PM; Friday & Saturday, 4PM - 10:30PM; closed Sunday
Location: Cedar Bluff
Map & Directions

Features:
Happy Hour
Full Bar
Private Dining Room
Semi Private Dining Room
Kids Menu
Gift Cards
Catering
Reservations
Banquet Room
Patio Dining
Takeout
Bakery Items
Wine List
Wheelchair Access