Blue Coast Grille Margarita Loft
---
37 Market Square • Knoxville TN • (865) 243-2300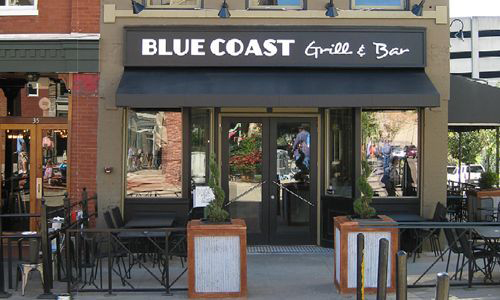 Image courtesy of www.restaurantmagazine.com

This is a culinary driven, farm to table restaurant located in Historic Market Square.
www.bluecoastgrill.com

Here, you will find a team of chef's (not just cooks) led by award winning Executive Chef Curtis Bates, who will prepare you a unique and savory dish from our New American Menu.

Ideal for a quick lunch, weekend brunch, private dining, romantic dinners or relaxed evenings out.

An eco-friendly environment both elegant and casual, familiar but unique, Blue Coast Grill & Bar is the ideal place to meet, dine and linger.

Cuisine: Mexican
Serve: Lunch, Dinner
Hours:
Location: Downtown
Map & Directions
Features:
Full service bar