10 BEST KNOXVILLE RESTAURANTS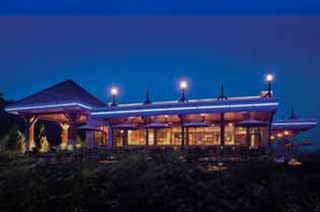 Knoxville has hundreds of great restaurants!

Here's an overview on the top 10, which ones serve up some really good food, and those that offer a fabulous ambience.

View the Top 10 Restaurants

RESTAURANTS W/ OUTDOOR SEATING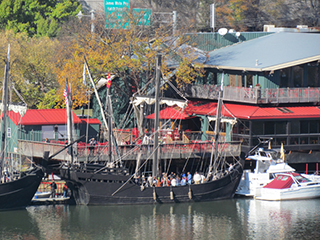 When the weather gets nice it doesn't get better than Knoxville dining! Here are our restaurants with outdoor dining and deck areas.

Click here for a list of restaurants in Knoxville with outdoor seating.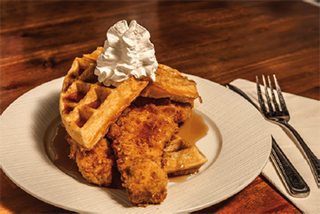 Blue Coast Grill leads the way for a great weekend Brunch.

Click here for a list of where you can find all Knoxville restaurants that serve Brunch.
RESTAURANT NEWS BITES
Krystal® bumps value deal from $5 to $4
With its all-new "More for $4" deal, Krystal is offering guests more food than ever before

Mimi's® Cafe launches new menu items for fall season
Mimi's, the popular neighborhood cafe offering French-inspired American comfort food, is launching a collection of seasonal dishes with new pumpkin bakery items plus four American-French pastas for the fall.

Knoxville Food Tours: Featured Weekly Tours – Fall, 2016
Saturday Special, 4:45 p.m.
Sunday Brunch, 9:30 a.m.
Sunday Afternoon, 2:00 p.m.

$79 Per Person; Reservations Required
Purchase Tickets at www.knoxvillefoodtours.com
865-201-7270

History, Food, & Fun!
Enhance your time in Historic Downtown with Knoxville's Award Winning, Original Tour! Enjoy a complete Knoxville experience in just a few hours – enjoy tastings of specially selected dishes from some of Knoxville's best new and iconic restaurants featuring local, regional, Southern & Appalachian cuisine; add pairings of beer from local and craft breweries, wine flights, craft cocktails, Tennessee whiskey, or even moonshine; hear the history of the city and notable buildings. A must for locals and visitors!
FESTIVALS WITH GREAT FOOD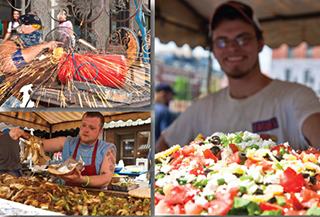 The Rossini Festival is just one of
many festivals that serve great food!

We have put together a list of festivals attended by foodies.

View the Festivals
KNOXVILLE FOOD TRUCKS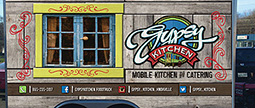 Food trucks are on the move!

Some serious street food by several of the best vendors.

View the Food Trucks