10 BEST KNOXVILLE RESTAURANTS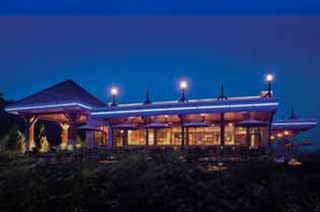 Knoxville has hundreds of great restaurants!

Here's an overview on the top 10, which ones serve up some really good food, and those that offer a fabulous ambience.

View the Top 10 Restaurants

RESTAURANTS W/ OUTDOOR SEATING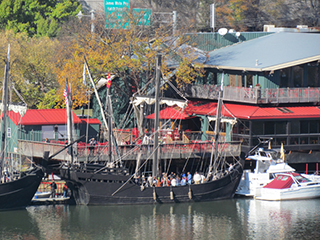 When the weather gets nice it doesn't get better than Knoxville dining! Here are our restaurants with outdoor dining and deck areas.

Click here for a list of restaurants in Knoxville with outdoor seating.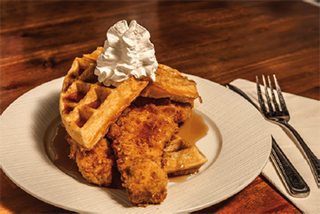 Blue Coast Grill leads the way for a great weekend Brunch.

Click here for a list of where you can find all Knoxville restaurants that serve Brunch.
RESTAURANT NEWS BITES
Dunkin' Donuts celebrates National Coffee Day on Thursday
National Coffee Day is this Thursday, Sept. 29, and Dunkin' Donuts will celebrate by raising a piping hot cup of joe to its loyal guests in honor of the brand's 66-year history of "running on Dunkin'." Guests can enjoy a medium hot coffee for just 66 cents at all Knoxville and surrounding Dunkin' Donuts locations.

Jazz Lunch at the Square Room: Tribute to Dexter Gordon with Jamel Mitchell
The next concert in the Jazz Lunch series will take place on Wednesday, October 5th. Admission to the concert is $15 and includes a lunch buffet served up by Café 4.

O'Charley's teams up with the Folded Flag Foundation to provide scholarships to military families
O'Charley's has partnered with The Folded Flag Foundation, an organization that provides scholarships and educational support grants to families of fallen soldiers -- how you can help.

Knoxville Food Tours: Featured Weekly Tours – Fall, 2016
Saturday Special, 4:45 p.m.
Sunday Brunch, 9:30 a.m.
Sunday Afternoon, 2:00 p.m.

$79 Per Person; Reservations Required
Purchase Tickets at www.knoxvillefoodtours.com
865-201-7270

History, Food, & Fun!
Enhance your time in Historic Downtown with Knoxville's Award Winning, Original Tour! Enjoy a complete Knoxville experience in just a few hours – enjoy tastings of specially selected dishes from some of Knoxville's best new and iconic restaurants featuring local, regional, Southern & Appalachian cuisine; add pairings of beer from local and craft breweries, wine flights, craft cocktails, Tennessee whiskey, or even moonshine; hear the history of the city and notable buildings. A must for locals and visitors!
FESTIVALS WITH GREAT FOOD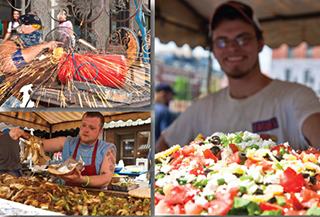 The Rossini Festival is just one of
many festivals that serve great food!

We have put together a list of festivals attended by foodies.

View the Festivals
KNOXVILLE FOOD TRUCKS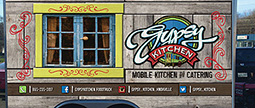 Food trucks are on the move!

Some serious street food by several of the best vendors.

View the Food Trucks